Toronto SEO
Search Engine Optimization
Drive more traffic to your website, and generate more leads for your business.
Local SEO is a Search Engine Optimization discipline specifically focused in helping local businesses get more customers in the cities where they operate.
nuBranch Media offers Toronto businesses SEO services to help their small business dominate local searches. We will run a comprehensive technical audit on your website, optimize your website, claim your business listings, and build powerful backlinks to your website.
When potential customers search for a product or service, they are particularly interested in the Google Maps results. Therefore, the aim of Local SEO is to ensure that your business appears at the top of the local pack results.
As digital marketing experts, we have a proven record of delivering results. Trust the SEO experts at nuBranch Media to:
Improve your website's visibility in searches.
Drive more traffic to your website.
Generate more qualified leads for your business.
Outrank your competitors on Google Maps
Reach potential customers looking for your services
Increase your website's online authority
Toronto SEO Company
Award Winning Agency
nuBranch Media offers award winning digital marketing services for local businesses in the Greater Toronto Area. With years of experience helping businesses with SEO, we know what it takes to rank websites in Google Searches and Google Maps. Contact our top SEO experts for more details.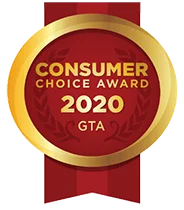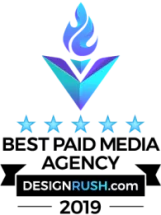 Local Searches
Google My Business
With local search engine optimization, the focus is on optimizing your visibility in local searches. Local SEO Toronto is about improving your ranking in the city you operate in. This is done in a variety of ways including Google Business Listing, Google Maps, and Online Directories. Technical Audit and Link Building are also major component in local SEO.
By implementing the right Google Maps Marketing strategy, your business will see an increase in website traffic, calls, and leads!
SEO services need to be custom tailored to your local business and your industry. There is no one solution fits all. Working with our SEO specialists means your business will have a comprehensive marketing solution. An effective SEO solution that will deliver measurable results and grow your business.
To find out why nuBranch Media is your best SEO company option, explore our plans below, or give us a shout at (647) 556-5501.
80% of local searches on mobile phones convert to offline purchases. Optimizing your local search listings helps bring new customers right to your business. nuBranch will help you claim and optimize your Google My Business listing and boost your ranking in Google Maps searches.
Toronto SEO Agency
SEO Campaign Features & Benefits
Technical Audit
A technical audit is the best place to begin any website optimization effort. The audit we developed goes beyond title lengths and meta descriptions. We take a close look at various ranking metrics including overall site structure, broken links, site crawlability and indexing.
Keyword Research
At the heart of any search engine optimization is a thorough keyword research exercise. Understanding the keywords to target will define the overall SEO strategy for your website. It's not just about getting more traffic, but attracting targeted traffic that will result in increased sales.
Google My Business
Ranking in local searches starts with claiming your Google My Business listing. We optimize your GMB profile to ensure your data is accurate and up to date. Once your main keywords are identified, our team is then able to analyze gaps in your GMB profile and boost your rank.
Google Maps Marketing
Appearing at the top of Google Map searches goes beyond simply setting up a Google listing. Outranking your competitors requires staying ahead of what your they' are doing. Our local SEO team will develop a strategy to give your business the edge to appear at the top of the Map searches.
Citation Building
A citation is any mention of your business on high authority websites and directories. The number of high quality citations as well as the quality and data consistency is a big ranking factor. nuBranch Media will develop and manage your citations strategy by identifying high value directories to list your website on.
Authority Backlinks
Backlink outreach is the process of contacting webmasters and site owners to get them to link back to your website. As part of your SEO campaign, we work on securing high-quality backlinks for your website, which in turn helps rank your website higher on Google's search engine results pages.
Blog Articles
Adding fresh and relevant content to your website on a regular basis is a great way to maximize your content marketing efforts. SEO optimized articles can help improve your website's rank by creating content around the keywords you're trying to rank for. Great content can also drive more traffic to the site, and attract more potential customers.
Keyword Rank Tracking
Google only shows the top 3 businesses in the local pack results. If you rank outside the top 3, you're missing out on potential customers seeing your listing. It's important to track your rank in the Google Search and Map results over time. Our monthly Keyword Ranking Report gives you valuable insights into the performance of your SEO work.
Data Analytics
Data is at the heart of every local SEO campaign. Our SEO team uses various reporting programs and advanced analytics to uncover a great deal of information about your website and the people who visit it. Measuring and tracking this data allow us to continually tweak your local SEO campaign to get the biggest return on your investment.
Free SEO Campaign Quote
Contact Us Today
nuBranch Media Offers Web Design & Digital Marketing Services For Every Budget. Call Us To Discuss Your Project Today
We are here to answer your questions. Contact us today for a friendly chat and a FREE QUOTE!