Client Focused
Unique Approach
Our mission is simple – we exist to help our clients succeed.
From professionally designed websites, to locally-focused marketing and advertising, we offer clients in the GTA with everything they need to compete in an ever expanding digital universe.
With years of experience in the industry, we've tried-and-tested all the approaches, so you don't have to. Our process starts simply with a conversation.
Every business is unique; there is no one-size fits all solution.
To fully deliver on the expectations of our clients, we sit down with you to thoroughly understand your business and its unique needs before putting pen to paper.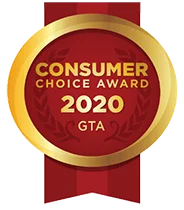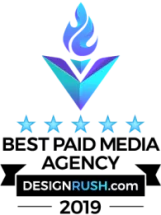 Project Success
How We Work
We follow a project structure that keeps us on-track and on-time every step of the way. We hold ourselves accountable to stay true to your needs. In a snapshot, this is the process we follow to get things done.
We Chat
We chat or meet with you to discuss your needs, understand your business and set specific goals for the project
We Design
Armed with a clear vision and specific goals, we set out to design the best solution that meets your needs
We Work
Once a solution is agreed on, we go to work developing and coding the solution that will achieve our objectives
We Tweak
We monitor the changes and analyze the data to further improve and optimize your website.
I have used Nubranch Media for all of my web requirements for over ten years and have recommended him any chance I can. Would not trust anyone... read more but Hani with my website and social media needs. His communication style is effortless, and he always delivers. He's always a pleasure to work with.

Gabriela B


June 27, 2023

I have been with Nubranch for almost 2 years at this point now for all our google advertising needs. Hani takes wonderful care of us, always very responsive and helpful.... read more Our online performance has boosted significantly since bringing Nubrand Media onboard.

farhan maqbool


May 18, 2023

We have been using NuBranch for over a year to handle site management and hosting. What started out as one site quickly grew to the management of three. ... read more We work directly with Hani, who's customer service is unparalleled. He is responsive, helpful and most of all, proactive. I'd give six stars if I could.

IBEW Construction Council of Ontario


July 18, 2022

I reached out to nuBranch about a new website we needed built for a private label brand, healthOnebrand.ca. nuBranch was professional, provided excellent value, was super responsive to every inquiry... read more we had, and fostered a super positive atmosphere for the project. I'd work with nuBranch again in a heartbeat. And I plan to if we need another site built 🙂 Seriously amazing. Thank you!

Eric Frisch


July 18, 2022

Hani at nubranch is the ONE to manage your PPC ads. He does a fantastic job creating and managing our google adworks. Very easy to communicate and keeps an eye... read more on our ads constantly. I am so impressed with his work quality and customer dedication. I will definitely recommend nubranch to my friends and family. Definitely the best out there!!!!

ten zi


July 18, 2022

nuBranch media has been an integral part of our marketing efforts. They created a new website for us and then started doing the seo work right after. We... read more have been working closely for a few months now. We're seeing great results in terms of traffic to our website. So far we're very happy with their work. They have excellent communication and you can count on them to do great work. We definitely recommend them.

Taherul Islam


July 18, 2020

Professional service, amazing response time even if contacted after business hours. I will definitely use with my next business venture

Nicolas Arandas


July 18, 2020

We're very impressed with the seo work done by the team at nuBranch Media. From the get-go, Hani was very reliable and answered every call and took the time... read more to explain everything we asked about. He helped our website show up in google searches and attract more customers. We got expert advice and top quality support every time we needed them. He always goes above and beyond to help us out. Looking forward to our continued partership. Highly recommend nuBranch to any business.

Nesrine El Hajj


July 18, 2020

nuBranch was user focused and technically experienced in helping my company with SEO solutions. I've noticed improvements since my dealings with their service. Absolutely recommend 👌

MARC MOLINARO


July 18, 2020

Great customer service. Highly recommend nubranch media!

Angelina h


July 18, 2020

Great web design services at great prices. We're very happy with our new website.

evelyn hung


July 18, 2020

We've been working with nuBranch for a couple months on our digital marketing campaign. Right away we noticed an increase in leads and improved keyword rankings They're very... read more thorough and take the time to explain all the details. We highly recommend nuBranch to anyone looking for a local seo company .

Elias H


July 18, 2020

Great company. Fantastic websites very informative. The company does prompt changes the websites and the domain. If you're looking for a domain or website you should contact them.

Samir Biswas


July 18, 2020

Hani was wonderful to work with. Very knowledgable and very detailed in his SEO analysis of our site. He provided incredibly valuable advice that has helped our site to become... read more more easily found by clients. Highly recommend Hani for SEO and website audits! Thank you Hani for all you work!

Jasmine S Sufi


July 18, 2020

We had an old website and needed a complete overhaul. nuBranch Media went above and beyond our expectations with the design of the new website. They helped us... read more understand what's involved every step of the way. Hani was just amazing to work with. He replied to our emails and calls promptly and was very patient with all of our questions. We highly recommend them for any web design work!

Franz B.


July 18, 2020

Hani is my favourite manager in managing my restaurant's website. He has sense into feeding the right content of words and images to acheive results in SEO. I have... read more been working with him for a year til now, and I feel grateful to have him as a support to my business. nuBranch Media trustworthy and reliable.

Ging Hon Lau


July 18, 2019

This guy is the real deal, he will take the time to explain to you what his company can provide and how they will implement their strategy. I definitely recommend... read more a consultation with nuBranch before searching anywhere else.

Sean Lamothe


July 18, 2019

Working with nuBranch, you are definitely in good hands. Hani is always quick to respond, and eager to implement new ideas. Clearly a lot of attention to... read more detail and care goes into their work. I couldn't recommend strongly enough. I'd give six stars if I could.

Deee Grimes


July 18, 2019

Very happy with my website creation. The entire experience of site design with different digital photos were well done. In particular I liked the experience of in-person effort by Hani.... read more Keep up the good work. I would highly recommend nuBranch Web Design. Check out my site beautifulx.ca

Batool Pervez


July 18, 2018

nuBranch has done a fantastic job redesigning our company website. Great communication during the project, delivered on time as promised.

Gabe Fury


July 18, 2018
Website
Design
Convert more leads to customers with a professionally designed mobile friendly website
Local
SEO Services
Start a local SEO Campaign to improve your website's rank and drive qualified leads to your business
Google
Pay Per Click
Drive targeted customers to your website with a Google Pay Per Click Campaign
WordPress
Support Plans
Keep your website running smoothly with our hassle free WordPress Support plans
From the Blog
News & Articles
Explore the benefits of Google Ads and learn how it stacks up against competitors. Make your advertising campaigns a success with Google Ads.
Find out what keyword cannibalization is and how you can identify and fix the problem in order to improve your rankings on Google.
When planning or implementing a digital marketing campaign, most businesses fall short. Here's how you can stay on top of the game.
nuBranch Media Offers Web Design & Digital Marketing Services For Every Budget. Call Us To Discuss Your Project Today
We are here to answer your questions. Contact us today for a friendly chat and a FREE QUOTE!