Small Business
Affordable Website Design in Toronto
Affordable website plans include a new mobile-friendly website, web hosting with SSL, and professional emails addresses.
As a passionate Toronto website design company, we believe every business should be able to get a professionally designed website without having to pay a small fortune! Our Toronto web design services are tailored to the needs of small and medium-sized businesses. That's why we provide our clients with everything they need to run a successful online business.
Local business owners are looking to drive more customers to their businesses. nuBranch Media creates websites that convert visitors to customers. Our attention to conversion optimization elements in our website designs means clients realize a fast return on their investment.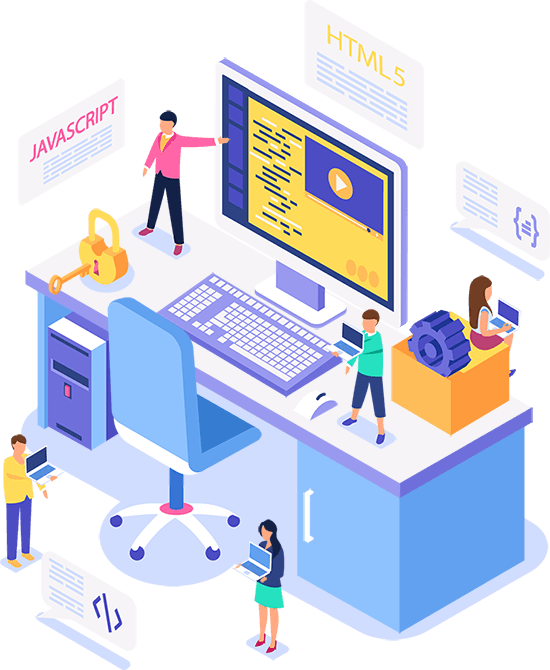 What makes a great web design company?
Not all Toronto web design companies are the same – some offer cheap prices, and deliver an underwhelming website that leaves a lot to be desired. Other web design companies will charge an arm and leg for their work, and undoubtedly create a great website that is probably an overkill for most businesses. We try to strike a balance somewhere in the middle. When it comes to our web design services, we pride ourselves on creating functional websites for small business owners in Toronto and the GTA.
The designs we create include everything a business looks for in a website – mobile friendly design, user-centric layout and navigation, contact forms, Google maps integration, Google Analytics and more. We use bold fonts, negative space and beautiful imagery to convey your message, and services to your potential customers. And we do this while keeping our prices affordable and within your budget.
Award Winning
Web Design Company
nuBranch Media offers award winning website design services for local businesses in the Greater Toronto Area. With years of experience designing user-friendly websites, we know what it takes to create websites that not only win awards, but more importantly are functional, and convert visitors to customers. Contact our website design experts for more details.
More than a Website
Comprehensive
Website Solution
Our Web Design Toronto Company brings a unique business-focused approach to website design in the GTA.
When it comes to building a website, we pride ourselves on staying true to the needs of our clients.
Premium Designs
A premium design is one that is visually modern, user friendly and above all, functional. Our web developers pay close attention to all the details from overall layout, to simple navigation, images and branding.
Mobile Friendly
With 1/2 of all traffic coming from mobile devices, it is more critical than ever to have a mobile friendly website. All of our website designs provide an exceptional user experience whether it's on a desktop or a phone or laptop.
Optimized for Leads
Your website is a marketing tool. A website optimized for leads helps your visitors find what they're looking for, and gives them obvious ways of connecting with your business through forms, and contact information.
SEO Optimized
We build websites that are SEO optimized. We follow industry best practices, and pay particular attention to page Titles, Meta Descriptions, page URLs and image ALT tags to ensure every web page is optimized for a specific keyword.
Built for Speed
A fast loading website is an important part of all of our designs. This means we consider design elements such as font selection and image optimization to make sure your visitors don't have to wait long for your website to load.
Website Maintenance
A website is not "done" once it's launched. Business websites need to be actively maintained in order to run smoothly 24/7. Ask us about our maintenance plans that will keep your site performing optimally and securely after it is launched.
Transparent Pricing
Web Design Plans
Complimentary Web Hosting & Professional Email Included
A website is an essential part of running a business. It's a small investment that goes a long way, and should be part of every business's marketing plan.
nuBranch Media understands that every business is unique and requires a unique solution. Our web design Toronto team will work with you to ensure your website is a reflection of your brand and voice.
But how do you find the best website design company Toronto?
nuBranch Media has been voted best web design company in the GTA by Consumer Choice Awards two years running. We believe in providing the best customer service experience possible. Our mobile-friendly, SEO-Optimized designs will help improve your ranking in search engines, increase visitor traffic, and generate more leads.
Includes Homepage Design

Mobile Friendly

SEO Optimized

Contact Form

Google Maps

Social Media links

Additional pages $195 per page
Happy Clients
Recent Projects
nuBranch Media Offers Web Design & Digital Marketing Services For Every Budget. Call Us To Discuss Your Project Today
We are here to answer your questions. Contact us today for a friendly chat and a FREE QUOTE!